It's the third morning of my Portugal leg of my adventure. Up the hill, someone is burning waste from land-clearing arundo donax, an invasive reed that's a cross between corn and bamboo, which grows 33-feet high in optimal conditions, and judging by some of the plants here, it's pretty optimal.
This, too, is wine country, but, as evidenced by the invader, more grows here. This area is lush and green, nearly jungle-like, not the arid Portugal of my imagination. Olive trees dot the landscape as well. In fact, I'm parked between two.
I'm still trying to sort out Croatia in my mind. I loved it but it wasn't what I was expecting. That's not a bad thing, it's just a thing. Portugal, I've come in with very few expectations, so anything I see is new and unexpected. It's like Christmas, in a way. Everything so far has been a gift.
My journey began with misadventure. I'd bought a budget flight from Air France despite my misgivings about the 50-minute layover in Paris between Croatia and Portugal, and it turned out my apprehensions were well-placed. I arrived, my luggage did not; a disheartening experience after midnight.
The airline handled it well, though, and I was reunited with my love – err, luggage – by mid-afternoon.
It became a reminder that, often, even when things go "wrong," they can go so right. After waking to shower and wear clothes I'd already worn 20 hours the day before*, and freshening up with the laughable "survival kit" provided by Air France and GroundForce, I dealt with necessities like phone calls, then checked the time. 9:30. Had time to kill till 2pm, which devastated me, since I was "losing a day" of my time on the coast.
Then I came to my senses. It's ALL still new to me. There's SOMETHING out there of interest for me. All I had to do was put on my shoes and go.
The hostel/guest house owner, Diogo, was my first example of Portugal's graciousness. A model of patience and generosity, he put himself completely at my mercy to assist in any way necessary for getting my luggage back. He did this without knowing I ran a travel blog or had a strong social media presence. I was simply his guest and I needed his help. He and his mother run a spotless, affordable lodging that has no bunks, all double beds with good mattresses and beautiful bedding in private rooms. It was in what I thought would be a pretty underwhelming area just five minutes from the airport. And the area sort of is underwhelming, but it isn't. I left having fallen in love with that little neighbourhood.
I stepped out to a rather dilapidated lower/middle-class kind of residential/light-commercial neighbourhood that we travellers tend to avoid because "there's nothing there."
For me, it was just about taking stock with time to kill. I had never been in a place with real cultural clash before. I don't know why I didn't consider Croatia to be a culture-clash, but I didn't. Some explaining was needed, some Croatian differences made me blink with confusion, but I didn't find myself to be a world away from cultures or ideas or foods that I had grown up with.
Portugal, though, this will be my first test – this I soon learned that day when no one I spoke to over the age of 35 was very good at English. It wasn't a tourist district, so why should they know it?
First, I had wonderful help from Claudia at Vodafone in setting up my iPhone for Portugal. Then I wandered off and looked around. I passed a delightful looking café while on my quest for what I really wanted – something totally authentically Portuguese for lunch.
Alas! No one in the lunch place spoke English, and they weren't open until "meio-dia," midday. I had yet another 18 minutes to kill. Say, there was that little café up the way. Perhaps I needed coffee…
Coffee, indeed. Up I went, back to the café, for café – the Portuguese word for coffee. Oh, well, I thought, maybe I should try one of the pastries Portugal is famous for. I was prepared to hate it because, ugh, custard. I hate custard. Still, the Pastel de Nata or Pastel de Belem is their national treat. A baked egg custard tart. Ugh, custard!
Which just goes to show you how often I'm wrong in life.
Because Sergio, Vande, and their partner at Café na Drogaria in the Alvalade district of Lisbon have corrected me on my delusional wrongness and now I see that life is better with a Pastel de Nata in the future.
I told Sergio, who I wish I took a picture of because he made me so excited to be in Portugal, that his Pastel de Nata would be literally the very first bite of ANYTHING I had eaten in Portugal. His face lit up and he pulled out cinnamon and icing sugar, gestured that I should sprinkle generously. He made me espresso, then tried to explain about some other pastries, all seasonal for Christmas. That wasn't successful.
He failed in his attempts to explain the greatness of Azevias, how they were a pastry filled with bean. I asked "Like empanadas?" Because how could beans be yummy and sweet? That's when Sergio made me grin ear-to-ear, because he pulled out an azevias, put it on another plate, and served it to me for free.
Shockingly, it is indeed a dessert made with beans. It's a pastry filled with a bean concoction that looks almost like a mushy apple pie filling – gelatinous and sweet and golden. But it's beans and brandy, and whoever invented it should have been declared a saint, because it's delicious. Nay, it's a revelation.
I stuffed my piehole with the pastel de nata and azevias and wondered how I'd manage a lunch, but since I couldn't eat again for at least 5 hours, and didn't want fast food along the way, I figured I'd go for it.
Off I went to the place down the street, Pomar da Alvalade, which Google tells me means "Crease of Alvadade," which confuses me. Babelfish says it means "orchard." Also confusing. Because it was largely a fish restaurant.
I decided to go all Hannibal Lecter, though, and have a nice lunch of fava beans and wine, in a traditional Portuguese dish I'd never heard of until an hour before – favas guisidas. Here's a website that explains it well:
"My favorite Portuguese fava dish though has to be favas guisadas com entrecosto e chouriço – stewed favas with pork ribs and sausage, it is a succulent, rich dish that I first tried at my favorite restaurant, A Tasca do João and I continue enjoy it there often.  The beans are stewed together with some fatty pieces of marinated pork ribs and two types of sausage, normally chouriço de carne (a regular cured meat sausage) and chouriço de sangue (a cured blood sausage).  The dish is served with a handful of fresh coentros (cilantro) on top.  Of course this fava preparation certainly isn't as healthy as the salad but it is oh so mouth-watering tasty!  Pair it with a nice Portuguese red wine and some crusty fresh bread to mop up all the meat juice and it's heaven."
I was given a 1.5L crockpot of it, but no bread. I ordered wine, too, thinking I'd get a glass, but was brought a half-litre of house vinho tinto. I groaned, thinking this experiment would cost me a fortune. But no, it came to under 10 euros, or about $14 Canadian. I laughed and laughed and laughed when I received the bill. Well, okay then.
I asked for most of my food to go, since I could barely tackle it. (I blame Sergio.) Sadly, I was given a tin container that didn't seal well and thus launched another adventure. I decided to seek more sausages to add to my leftovers, and hoped to find a new container to take it in.
I found a Mercado, a public market a la Seattle's Pike or Vancouver's Granville Island, where fish, meat, produce, and other food-focused stalls sell nothing but the best. I got two halves of sausages, a type of chorizo and the other a blood sausage, plus a new container, all for under 2 euros. It took the stall owner quite a bit of grief to help me as she beckoned over another guy who barely knew any more English than her, and he in turn summoned someone he knew who could speak slightly more. "Proficiency" does not apply here. Still, all three worked together to transfer my leftover beans into a new (and later, equally leaky) container, chop the sausage, and serve me with a smile.
Then I made my way back to Diogo's hostel and the airport, where I'd get my luggage, a car, and carry on for the "true" start of my adventure on the coast.
Want a pro tip for free?
The best time EVER to drive a new-to-you car in a country you've been in for less than a few hours after only a 3-hour sleep following a 16-hour travel day, when you have seen only 5 kilometres of the roadway in, is at RUSH HOUR in the afternoon on a gloomy day. Trust me, NOTHING BUT FUN.
I went through three wrong tolls, two of them being the SAME TOLL when I went on a wrong highway and did a convoluted loop-de-loop to go back whence I came. My first mistake was in thinking I could easily follow the road signs. I should've turned on the Google Maps navigational guide long, long before. I was lucky to arrive alive, really.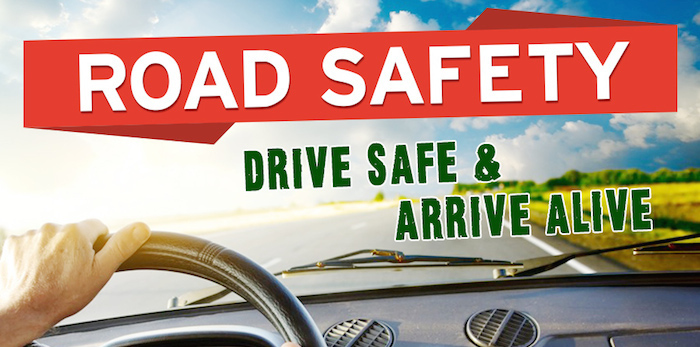 With such harrowing travel, I barely even saw the countryside around me, but the few glances I got proved Portugal was nothing at all like I expected.
This afternoon will be my first real adventuring, since yesterday was a "Gah! I'm so tired!" day of work and rest. Today, work and adventure and my second restaurant out. Exciting things ahead. I'm here for 11 more days.**
As I type, I'm watching the man across the way do his harvest. What backbreaking work it must be. I think I'll see both sides to life here, and it's exciting.
Now to get some stuff done so I can experience it beyond the window.
Two days down, 50 to go!
---
*The pashmina/scarf I brought as a "travel day essential" served me well in the hostel I stayed in. The airline's survival kit had a fresh t-shirt, and the pashmina was a perfect wrap-around, enabling me to not have to dress fully for the middle-of-the-night loo visit. Yay, pashmina! Thanks, Aunt Linda.
**My adventure was to Cabo da Roca. It was awesome. Check out my trip to the End of the World on my Facebook page here. Including tomorrow, there are now 9 days left. Another adventure looms in the morning.