The realness is getting real.
I'm pausing on a rare weekend off to tell you where I'm at in my journey towards my journey.
This isn't a month in France. This is a half-decade of my life spent living out of a bag on the road. There's so much to do before it's wheels up, and I want nothing left to chance. I know there are people who pick up a bag and go, but I'm not one of them. I understand the risks involved with travelling the world. They're there, they're real, and ignoring them doesn't make anything go away.
What if I'm sick? What if there's a legal calamity that unfolds back home that needs in-person dealing with? What if my finances get frozen? What if one of my bank accounts gets compromised? What if I'm robbed? What if, what if, what if?
Being an optimist doesn't get you a damned thing. Not even a door prize. Being a pragmatic person and dealing with contingencies before the plane lifts off the tarmac, that gets you peace of mind and the ability to just go and live. When shit comes down, you got your umbrella already, and everything's comin' up roses.
And so I have begun these things. My preparations have made the leap from conceptual to actual, and I have to take a breath every now and then to process it all: I'm really doing this.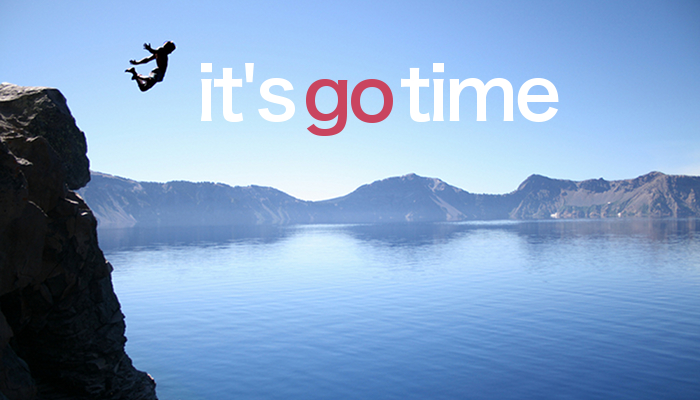 Vaxxers Unite
First on my list has been vaccines. I don't need a Hep B vaccine, which has three shots six months apart, because I had that a few years back. It's good for about two decades. I do, however, need a Hep A inoculation, and that requires two shots six months apart. So, I've taken that.
Also, because I'm a child of the '70s, my MMR (measles-mumps-rubella) is not sufficient, a booster was needed, and that's done. So's the polio and tetanus shots I needed. In September I'll return to finish off the Hep A series as well as get a Typhoid shot.
All this was done in a "travel clinic," which isn't where you get a crash course in travelling, but instead you consult a professional who tells you what vaccines are required for which regions. She advises bringing a single, but massive, dose of antibiotic, which is used to treat any serious stomach or traveller diseases gotten abroad. She also advised a lot of other things, like an antiviral cream to rub inside my nose to avoid illnesses on flights, how to eat fruits safely, where to drink bottled water, and so on.
The travel consult was $35 for one hour, the Hep A is $60 per dose, so this week's session was $95, and when I visit in September, Typhoid is $39, so it'll be $99 then. All told, it's $194 to sleep a little easier with vaccines when I'm abroad during year one. Should I want to visit further into Africa, South America, or Asia, there's a whole new bag of tricks needed. (Malaria, Yellow Fever, et al.) These shots are not included in my extended medical plan, but that's how it rolls.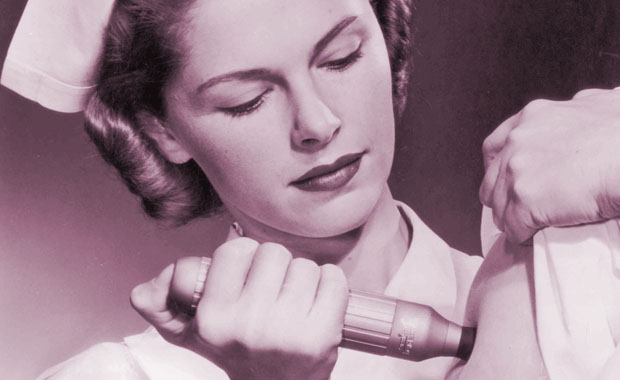 Banking Bad-Ass
I'm working hard to pay down debt before I go. Considering I still need to buy a laptop, tons of cables, a camera lens, and travel gadgets and clothes, not to mention my ticket and lodgings, that's a bit wishful thinking, but goals don't happen unless you set 'em. Even if I'm not debt-free before I go, I only have about 19 months left on my loan and suspect it'll be paid off early regardless.
But I also need to sort out other areas of my banking. I'll need a redundancy for accounts. Two credit union accounts is akin to shooting myself in the food when abroad. Instead, I'm getting an international bank while also keeping my much-loved Vancity account.
I'm leaning towards TD Bank. There, I can get a cross-border account for US dollars, since one of my primary income sources pays in US bucks. It doesn't seem like a lot to lose 2-3% on currency, but when you're dealing in $15,000-20,000+ a year, it's adding up to a real loss quickly. I want all my pennies.
I'll also get a debit card for that account. I'll get another Canadian account. I might open a Money Market Fund in case of actual savings accruing at some point. Finally, I'll get another credit card with a $5,000 limit, a travel Platinum card where I can collect points like they're going out of style.
If you're in debt, cancelling credit cards isn't the wisest way to go. Instead, lower your credit limits, pay off the totals regularly, and use it for everything from groceries to utility payments, and that way you'll be able to improve your credit score despite having hobbled income. In fact, pay the big bucks for a low-interest Gold or Platinum card with points. If you're smart and choose a card like Vancity's, you can even use points to pay off debt, start cash savings account, or chuck money at your Visa balance.
I got my first gold card last November and have already had enough points that I've earned about $400 cash back in five months.
While I have the plan in place for what I want to accomplish banking-wise, I'm waiting for my tax return to get submitted (later this week) so I can get final numbers on what will be my second "real" year of being self-employed, where self-made earnings account for 30-45% of my income. You're not "self-employed" in your bank's eyes until two years of self-made earnings have been declared to the government. I'm all grown-up, Ma!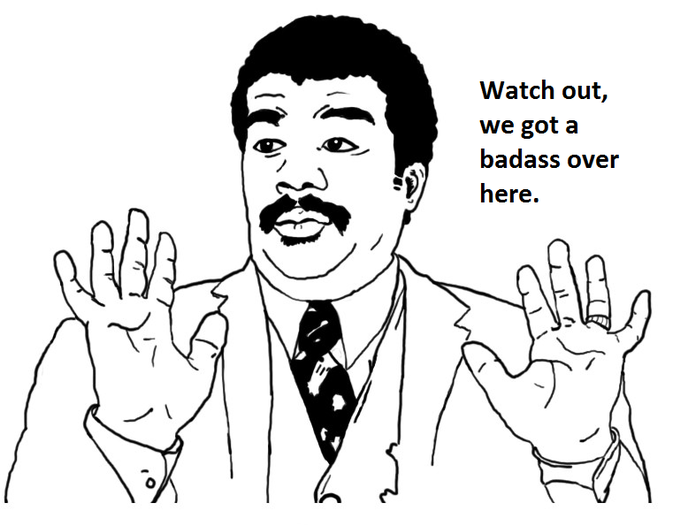 Gearing Up
Another area nearly dealt with is luggage. I've been obsessing on what to bring. How big is too big? In the end, I've decided to go big. Very big. A 32" National Geographic "Kontiki" split-bottom wheeled duffel will house my entire world for five years. There'll be a backpack too, but I've yet to decide on what to do there, as I have an okay multimedia bag as-is, and it may be the best option, considering that the backpack is all about taking my expensive tech gear as carry-on. (Because you're a flat-out moron if you check your luggage for a flight and have valuables in it. So risky.)
The duffel has a lot of organization and it allows for easy packing. I'm thinking in terms of my LIFE for FIVE YEARS. On average, I'll be moving places every two weeks for five years. That is a whole lot of (un)packing.
A friend told me his buddy was selling a $500 Filson bag for cheap. I looked it up and it might be a duffel, but it's top-loading only. Sure, the company might date to 1897 and that carries a lot of prestige, but packing technology and organization has come a lot way. You wanna pay for a name, or do you wanna pay for function? I'm sticking with my choice.
So, sure, my 32" bag is a monster, but in it I can bring things that will greatly add to my quality of life. Like my Quatchi teddy bear. A yoga mat. My $120 wool pillow that wicks away sweat, is dust mite-resistant, and fluffs to full fluffing potential with just a few minutes in a dryer (but after 4 months nightly use, I've still not had to fluff it). Those three items will take up maybe 20% of my luggage, maybe 15%, but they'll only weigh 3 pounds of the 34 that I can pack in the bag.
I'll also be able to bring my little box of Christmas (two ornaments and my Polar Express bell, in a tiny 2.5×3.5″ box), any vitamins I deem critical to my daily health and sleeping, and all that kind of stuff. Clothes? I'll keep THAT minimal. Pack less, wash them once a week, and deal with it. I'm cool with minimalism but I still want creature comforts. I have no home! A few pieces of nostalgia will do my heart good. With a light, easy-rolling duffel, I can have that.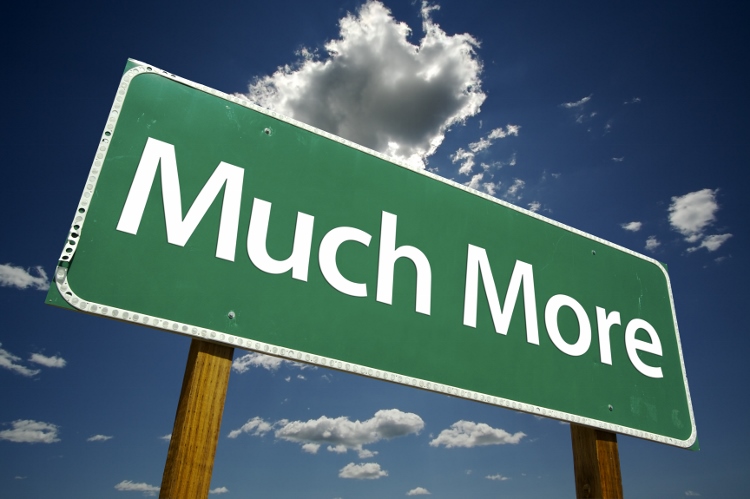 What's Left?
There are other areas I'll delve into for peace of mind, like getting an enduring power-of-attorney appointment for my best friend, in case legal issues or financial arise while abroad, because dropping $1,000 to rush home and deal with crap isn't cool.
There's the computer gear I not only have to buy but see if it's compatible with my day job requirements. I'll even have to get my partial-year taxes ready to submit to my accountant in September before I leave the country, since there'll only be 2 months left in the tax year before I leave, and I'll be a monkey's uncle if I'm taking that junk abroad with me.
There's the crowdfunding campaign I'd like to organize, but which needs to be live by June if I'm to collect and use the funds in advance of my journey.
There's selling everything I own. There's getting travel insurance (but that can't be done really until near departure; any changes in health three months prior to leaving can negate coverage). But dealing with health coverage also includes arranging in advance with the provincial government so I can have a two-year out-of-country allowance, OR considering the option of opting out of the provincial insurance scheme entirely, which could be foolish considering my intent to return for 6 weeks after a year of travelling.
There's working out the finer points of telecommuting for my day job, getting verbal commitments from other income sources, closing out all my utility and residential services accounts in a timely fashion (and paying 'em in full too), unlocking cellphones, and so much more.
But I've bought my luggage, I have a gameplan with banking, and my first stage of shots has been gotten.
So I'm on the verge of getting somewhere here.
What's it take to give up everything and live abroad? A lot more work than you would imagine.