When I decided I'd take this long-form adventure, it took me awhile to feel I had the confidence and the wherewithal to make it happen. On this, I'm still unsure I'm cut of the right cloth, but hey, that's what experience is for.
Taking my time to say goodbye to this current life of mine was also a big consideration. I've uprooted and changed my entire life in under three weeks from decision to action once before, when I moved to the Yukon, but I was young then, and I was able to run back home if needed.
This time, there's no running back home. It's a personal challenge as much as an adventure, and I want to feel like I left with no regrets — a great last summer here, goodbyes when needed, and nothing but the best planning done. No spontaneity — not until I'm on The Other Side.
Once the process began in my head, I realized the immensity of the logistics before me — after all, I've only been on 3 short trips in the last 15 years.
I have to do everything from selling my life as I know it, to choosing what to store, learning work configurations that no one in my company has ever had to work with, setting up a crowdfunding project to hopefully broaden my horizons, establish pre-departure connections overseas, and so much more.
Here's only some of what needs to happen between now and September 15th…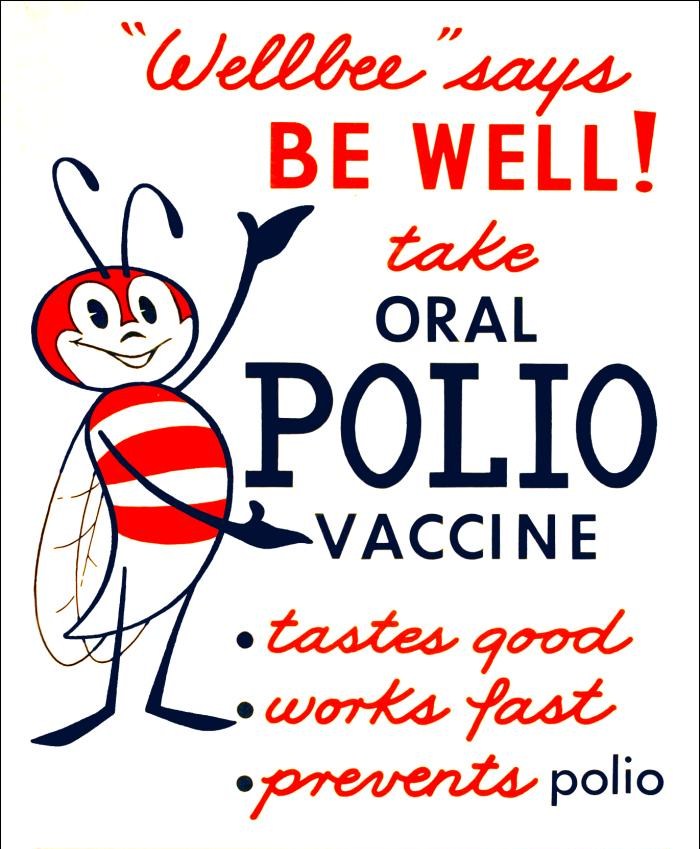 Vaccines
Many countries have laws about what shots you need to have had before you visit. Because: Science. (Huh!)
Here in BC, this means visiting a "travel clinic" and paying a consultation fee for more complex itineraries, like mine. Fortunately, since my regional travel is essentially all Southern Europe and Northern Africa in my first year — or as I'm presently planning — my early research indicates that all the shots needed are largely the same.
A travel clinic consultation will help me know if neighbouring regions require other shots too, in case I deviate from plans.
The best time to do this? In the next couple of weeks, because some shots require stages of inoculation spread over 6 months.
Gear
I have a power adapter and a luggage scale, but there are so many other bits and pieces I'll need — like travel cubes, compression bags, cords, leak-proof containers, carabiners, a Mac Airbook, a stand for it, wireless keyboard/mouse for long work days. I'll need an Airport station for posterity's sake, any cabling for said items, a good daypack, a zoom lens for my Lumix, and much more. That list is far from written.
---
Insurance & Licences
I've heard people not need the international driver's license, and others lament not having it. For $25 for one-year, I can select the start date. Doing it is a no-brainer for the first year.
Medical insurance is a must-have and anyone who travels without it arguably deserves what happens. Seriously. Just don't be stupid. Get insurance.
For me, it means keeping provincial health insurance, for which I must apply for permission a 2-year absence from Canada. This forms the base of travelling health insurance. After that two-year period, I will have to opt out of BC insurance and go explicitly for "expatriate's insurance," which I believe then becomes cheaper than the sandwich of BC MSP plus Travel Insurance. But whatever, what can you do, right?
Unfortunately, you cannot get international insurance if you've experienced any medical claims/issues in the 90 days before your trip. Considering the potential costs if something abroad occurs and you've got no insurance, I'd say it's worth rescheduling the trip re that 90-day consideration.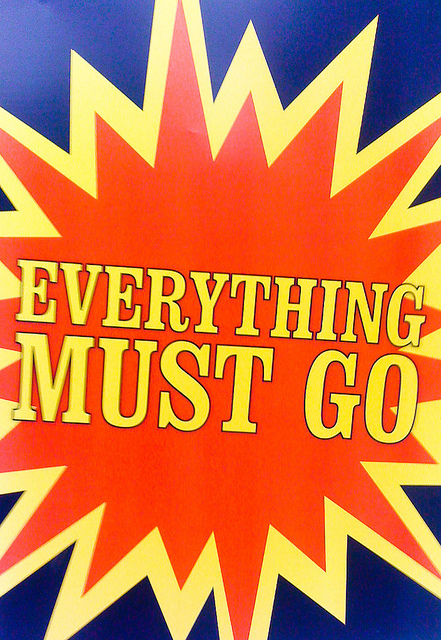 Selling My Life
Then there is the tricky business of selling everything I own. Tricky, because I still need to live here. How does one time it expeditiously and conveniently? I don't want everything sold when I still need to use things, right?
My sofas, rugs, work desk, some books, kitchenware — much must go. Luckily, my travels will begin at the end of September, so if I begin selling things at the start of September, it'll be perfect time for students needing new stuff for the school year. It will be weird as belongings vanish from my existence, but I'll hopefully get much-needed cash for my trip.
---
Storing My World
But I'm no fresh-outta-college kid living with a futon and bead curtains, dude. I've got gorgeous things–antiques, crystals, artwork, native masks, knickknacks, and much else that has slowly been edited down to only-the-pretty-stuff. Parting truly will be sorrowful. I console myself with how much amazing stuff I can find and send home while I'm travelling — assembling my future life piece-by-piece.
I must slash-and-burn and get rid of so much more beyond that careful, time-consuming edit I've done over the last 6 years. But I will not sell the 1840 armchair my grandpa's ghost used to sit in, or the amazing bookshelves my father built me, or the massive armoires/cupboards/chest of drawers I also own. They're things of beauty, with history and passion and stories all attached to them.
My brother will take the shelves. I'm trying to convince a businesswoman some of my larger pieces are perfect for her offices. Ideally, she'll babysit them, schedule them into her business insurance, and I'll wash my hands of storage costs for five years.
I'll sell books that weren't formative in who I am as a writer. Others will be saved with my photos and knickknacks, packed in boxes, and stored in a friend's large basement, in exchange for the occasional wine sent back from my travels.
The trick is to sell enough and creatively store/loan enough that I'm left with, say, 10 boxes or less to put into storage at friends'. This strategy will see me saving between $800 and 2,000 in storage costs PER YEAR.
Decoding Work
Then there is the challenge to come for my day job, of learning the logistics of time zones, conversions, and so much more, when working half-way around the world from my office. Our programs won't work with Apple computers, but Apple is best for the creative life I have ahead of me, so there'll be an important experimental phase in the summer where we learn if installing Windows/Parallels on a yet-to-be-bought Mac will allow me to do my day job and have a guaranteed income while working abroad. Then there are backups, breaking down the contents of my current computers, and so much more to do.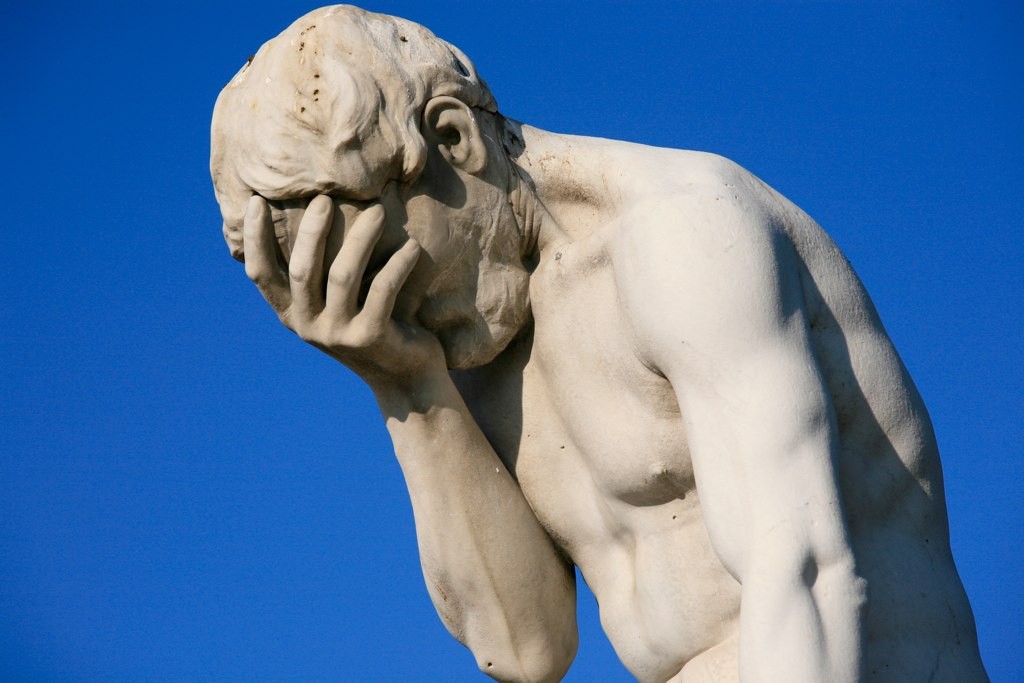 And In Between
While all that isn't consuming my time, I'll have to book tickets, make connections and downpayments, research, try to pick up some languages, and even launch a crowdfunding attempt in hopes of having all of you support my goals in exchange for bonus content or photography, care packages, and more.
But this is me setting the stage for five years of my life. How could it not be a little complicated, right?
And worth it too, right?
There'll be much fatigue but also a lot of reminding myself why this is all going down. The more orderly I try to attack it, the better my adventures should begin.
---
If you want to support my travels in exchange for cool stuff, please check out my Indiegogo campaign here.
Follow my adventure on Facebook here: The Full Nomad.
Follow me on Twitter here: @SnarkySteff.
Follow my Instagram feed here: @SnarkySteff.