When news of George Michael's death broke, I was crawling into bed in Greece at 1:15am. It hit me like a Mac truck and I stayed up till 5:30am trying to process it. Other celebrities have died this year, but this was personal. He was too goddamned young. Just 10 years older than me, he had been in my life for over 75% of my existence. There was a time when 100% of my heartbreak was dispelled by listening to George.
I know this is a "travel blog" in the most limiting of definitions, but it's what I want it to be, not what terminology dictates. I'm a nomad, not a traveller, and recording my existence as a nomad means all kinds of things. Like this, the sadness and heartbreak of being a million miles away when bad news hits.
Music is a thing that transcends time and space. Travel has taught me that few things are universal like music. It crosses cultures and defies differences. It unites us from all kinds of lifestyles and experiences, and it's one commonality we can all share. When I hear music in different countries, it makes me realize the world isn't so small. Whether it's "Kyrie" by Mr. Mister blasting in a roadside diner in Merida, Mexico, Tom Waits playing in a Greek pizzeria, or U2's "Streets Have No Name" carrying into a Portuguese night, it connects us all despite the miles.
A Defense in Song
I've never been a huge David Bowie fan but when an artist of singular talent and who has the courage to challenge convention dies, it's a loss for all of us. I felt Bowie's death deeply in Portugal, and everywhere I went that day, it was clear the Portuguese all did too. That's what art should do, it should unite us and help us cherish individuality. When we lose that, it's a collective loss. When your uniqueness or oddity finally has a defender singing out loud in the world, almost on your behalf, it's a powerful affirmation. Especially if you're in your teens and 20s and the world seems so hard to decipher.
That defender, for me, was George Michael. He wasn't as in-your-face about it as David Bowie, but he was still constantly trying to unshackle himself from definitions of him created by others. When other people thought he was a heart-throb, he did what he could to unseat that. He was a guy who'd have up to 80,000 people screaming his name, with millions in the bank, and he sang about insecurities in a way that still resonates for me.
He's done nothing new except to reinvent his old work for 12 years now, so, in a way, it makes it easier for me that he's gone. But still, he was so close to my age, and now I have a future where George Michael most certainly won't be helping me to process my life.
Once, I Was 13
The George Michael love goes back to my formative years. Those years where I felt weird and strange because I read so much and was chubby and different. All the other girls at school were so Girly, and I never was, still am not. Making my peace with being different was something I've struggled with all my life. There are so many ways I have trouble "passing" in society, because I'm a weird loner at times. Those weight problems still cause deep insecurities too.
As a creative traveller, I'm constantly thinking big-picture thoughts, getting lost in philosophical notions, pondering existence. I'm complicated and convoluted, and it's such a lonely way for a person to be. But I've always been that way. When someone like George comes along and captures some of that, it matters, whoever you are. As a 13-year-old, that love for George was simpler. It started because Wham! had a great sound, they were fun, and something in that clicked for me.
When George went solo, that changed. I was 13 when I heard Wham! was breaking up. I was inconsolable and cried for two days. My mother tried explaining that it meant George wanted to grow, change, try new things. And thank God he did, but I couldn't understand that then.
Growing Up in George Michael's Echo Chamber
As it turned out, while George changed, so did I. Technology changed, too. Enter the Compact Disc and the beginning of digital storage. It changed everything for listening to music. Suddenly one could easily skip to what they liked. For me, it meant my listening order on the album Faith went track 1, 2, 4, and 6. Faith, Father Figure, One More Try, and Hand to Mouth.
"I believe in the gods of America
I believe in the land of the free
But no one told me
(No one told me)
That the gods believe in nothing
So with empty hands I pray
And from day to hopeless day
They still don't see me
(See me)"
That's from Hand to Mouth. That and One More Try were the biggest sign of what was to come for George Michael. He would examine himself more deeply, and his place in the world. Enter Listen Without Prejudice Volume 1, one of my top-five most-listened-to albums of my lifetime, with songs resonated deep down. Mother's Pride, about mothers sending sons off to war, as my generation saw our first war — Gulf War v1.0. But the album led off with the gut-wrenching Praying for Time, a song prophetic for its time:
"The rich declare themselves poor
And most of us are not sure
If we have too much
But we'll take our chances
Because god's stopped keeping score
I guess somewhere along the way
He must have let us alt out to play
Turned his back and all god's children
Crept out the back door
And it's hard to love, there's so much to hate
Hanging on to hope
When there is no hope to speak of
And the wounded skies above say it's much too late
Well, maybe we should all be praying for time"
And the melodic, hypnotic Cowboys & Angels could sway me into peace. Waiting (Reprise) was the song that spoke to who I was and how I hoped to grow, and the funny thing is that it's more true for me at 43 than it was at 18.
"Well, there ain't no point in moving on
Until you've got somewhere to go
And the road that I have walked upon
Well, it filled my pockets
And emptied out my soul
All those insecurities
That have held me down for so long
I can't say I've found a cure for these
But at least I know them
So they're not so strong
You look for your dreams in heaven
But what the hell are you supposed to do
When they come true?"
Now I'm a traveller whose dreams have come true, but guess what? It didn't solve my problems and it hasn't made me "happy." There's the rub. That's what George tried to teach me when I was young. I understand now. Achieving your dream life seldom means happiness, because the heart is never satisfied, something you can't learn until life teaches it to you.
Whatever you think of George Michael's struggles to define himself and come to terms with his sexuality when the whole world wanted him to be a sex idol for hetero sex, the man could write.
My First Writing Teacher
As a Wham! fan at 12 and 13, that's the first place I connected with a lyric and learned how catchy words could be. It taught me cadence and phrase-twisting. I learned to respect the craft of writing. By 15, I'd discover Paul Theroux's travel writing and he'd take my love of language to a new place. Then, at 18, Hunter Thompson would spin my head so hard I got emotional whiplash from the way he used words.
But, like love and cars, we always remember our first, and the first to awaken my writing desire was George Michael.
In that vein, he never really let me down.
That awkward, weird 13-year-old girl became someone who always tried to understand. I'm always at a loss, always feeling like I'm on the outside of the world, looking in. Part of that is just what it takes to have the brain of a writer. We're the observers, the searchers, the askers, the understanders, the explainers. It's what we do. It's who George always remained.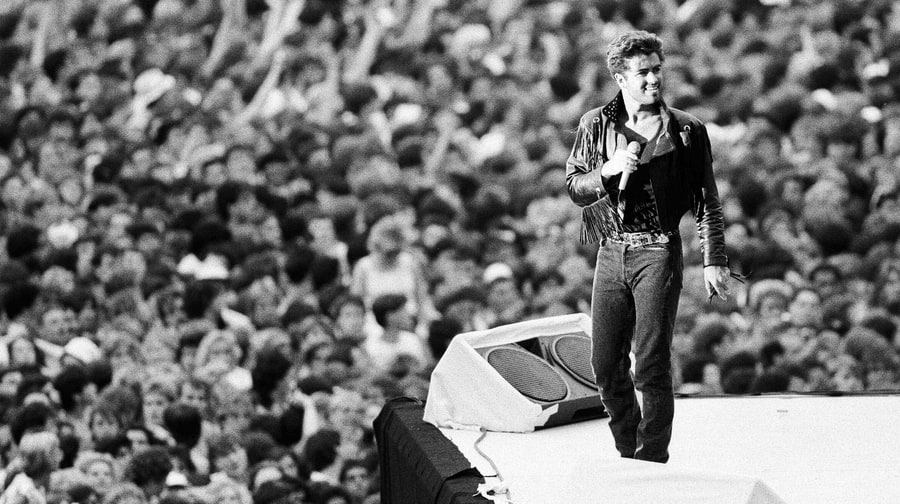 The Pain of Being a Creative
Another writer that eventually really influenced me was Truman Capote, but he was one of those cautionary tales other writers told. He crafted words like no one of his time, but eventually he fell in love with adulation because it filled those gaping holes writers sometimes have. And that's when Truman stopped being a great writer, when he stopped writing long-form, and fell into a caricature of who he once was. He became the party man on the town, the guy who had to be at every event.
God help you if you're a writer and you ever get happy, or worse, popular. And maybe that was George Michael's problem. He fell out of the routine of creation, fell into a life that was more about repeating that which he had already created before. Maybe it made the holes in him bigger because he wasn't wrestling with the questions and ideas that writing helps us process. He apparently died of heart failure. If that wasn't caused immediately by drug use, I'm sure drugs over the previous decade-plus didn't slow down the trajectory.
And the drugs certainly helped distract him from the lost-in-the-wilderness feeling that comes from not creating new work.
Writers tend to gravitate to alcohol and drugs, and so many of us have tried to understand why. Maybe it's the long hours it takes to hone the craft, alone in a room, with nothing but the darker angels of our psyche to battle. Maybe it's all those curtains we look behind in our mind, the skeletons we prod to dance out of closets.
I don't know. I certainly relate to those things. When people say they wish they could write, I often chuckle inside and think, "No. You don't." The price paid is high.
It's What Writers Do
George Michael could have lived for the rest of his life just recycling the hits that made him. Hell, he enjoyed a net worth of nearly $200 million when he met his maker Sunday. Who needs to work, with a fortune like that?
A writer does, that's who. Writing isn't what we do, it's who we are. Whether you're someone famous like George Michael or a no-name nobody like me, if you're a writer, it's what you are. If you're not doing it, you're not being true to yourself. There's a feeling of lost abandon that comes from not using one's creative talents. It's a feeling no one would ever sign up for on purpose.
Writing, for me, keeps the monsters at bay. Creating, staying busy, working for myself, these are things that keep me sane and out of the clutches of addiction. Without it, God help me.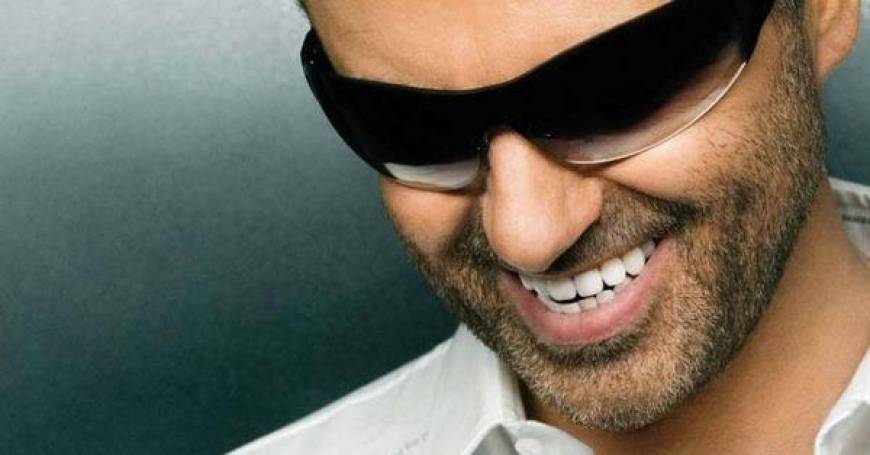 Blocked/Unblocked
From 1999 to 2004, I had writer's block. I didn't write. Not really. My mother's death kept me from wanting to poke the belly of the beast. What darkness laid around my corners? Instead, I found redemption in the bottom of a nightly bottle of wine. That, and marijuana. Drunk and otherwise, I got lost in the world of consuming creativity, second-hand life. That distraction kept me sheltered on the far side of reality, and it was Not Good.
In the autumn of 2004, I had a head injury. It was a dark, disturbing place to be and someone, somewhere, said writing was good for recovery. So, I filled three journals long-hand that I have never read. Not sure I wanna. They're somewhere in my boxes.
Then a guy told me about blogging, and I realized I could begin blogging and write for an audience. Lay myself bear… but not. I could stop being so self-indulgent, use an audience POV to dissect my life in a vague, non-descript way. That lack of self-indulgent thinking was everything. Filtering for an audience was like a breaker on the despondency the "digging" of writing could induce. Filtering that, I could give a teaser of what lay beneath, tug back the curtain for a glimpse, as it were, while I sought external validation and camaraderie. So here we are, 12 years and literally millions of words later.
The Legacy of Loss
George Michael's lack of output in the last 15 years has worried me, not just from a fan's point of view, but as someone who genuinely cared about him. It broke my heart he wasn't creating and putting new work out there. When I heard of his crack-smoking and other struggles with addiction, paired with his lack of output, I knew the demons had to be winning. He had lost his first love to an AIDS-related illness, and when he was just climbing out from that, his mother died in 1997. That seemed like the beginning of the end of him, creatively.
Loss is like travel. Sometimes you never come all the way back.
Today I feel like an old friend has died. I'm sad he's gone but I hope he finds peace and feels less alone. Being extremely smart is isolating. Being a genius must be terribly lonesome. I can't fathom the way it feels to be in the head of someone like George Michael after a decade of not really creating, or what the pressure must have been for him as word of a "comeback" in 2017 began to spread. But that's not a worry for him anymore.
"But you once said
There's a way back for every man
So here I am
Don't people change?
Here I am
Is it too late to try again?
Here I am"
I guess it is too late, George.
My Year of Dealing
And just like that one of my life's true idols is gone, three months after my father's death. My year of travels has broke me and redefined me in ways I'm still figuring out, and now there's one less emotional crutch in my world.
Thanks for being the music of my life, George. Thanks for teaching me that words are beautiful and that creating language others identify with is a kind of healing that can't be bought. You'll never stop being a force in my life.
Sigh.
Getting older really isn't fun when you feel young at heart but reality is intent on making you realize you're anything but. We, the internet denizens who brought about the digital revolution, are losing our idols. We think the world is against us, that harrowing times have begun, but we're just getting older. And so it begins.
So, once more into the fray, dear friends. We love, we lose, we learn, we move on.